How To Choose Dining Room Furniture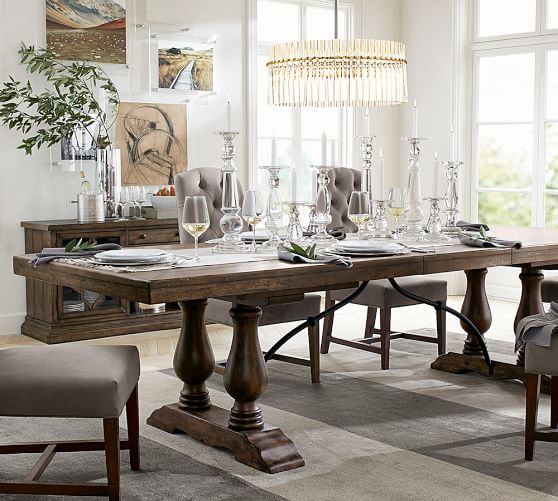 Your dining room is the backdrop to many social events , from family meals where you talk about your day to elegant dinner parties with friends. Knowing how to choose dining room furniture that is stylish and comfortable enhances those events and makes every meal memorable.
Regardless of the size and shape of your dining room, the dining table is usually the focal point, so spend time considering how you want to use the space. Do you entertain often?
Do you prefer having a buffet for serving over family-style meals with serving platters and bowls you can pass around the table? Do you like round tables or is your space better suited for something more square? The table should be large enough to comfortably seat your family with space for a few favorite extras.
For a large room, choose a rectangular table with a width of at least 36" and at least 2' of length per diner along the table to allow plenty of room for place settings and serving platters. Leave clearance of at least 42" between the table and the walls or any furniture around the edges of the room, and consider benches as a space-saving alternative to traditional chairs.
Round tables are great for making even large spaces feel intimate and cozy. You can easily adjust the table settings to squeeze in a few extras and it still feels small enough that you can keep everyone in on the conversation. If you're pressed for space and host guests often, choose a pedestal table so there is plenty of room for everyone's legs. You can fit everyone at the table with a few extra stools borrowed from the rest of the house.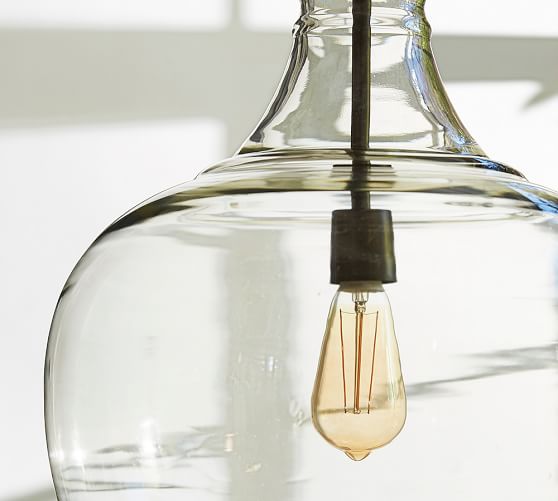 To keep the dining room feeling cozy and inclusive, position the table in the center, and introduce a low-hanging pendant light or chandelier directly overhead to create a fun focal point. Comfortable upholstered chairs encourage diners to linger after the meal as they talk, share a few drinks or play a hand of cards. If you are concerned a square table may not be large enough for bigger gatherings, choose one with a removable leaf so you have the option to expand to a rectangular table to meet the requirements of your party.
If space permits, introduce some storage solutions to your dining room, such as a buffet or cabinet. You'll have extra space to lay out all the fixings buffet-style and a convenient space to store you favorite serving trays, platters, bowls and table linens so you have everything you need for a party close at hand.
Whether you are planning dinner dates with your partner or family meals with the kids, look for furniture makes you happy. More than any style trend, remember that your dining room will be the space you share many memorable meals with the ones you love most so choose something you really love and will enjoy using every day.