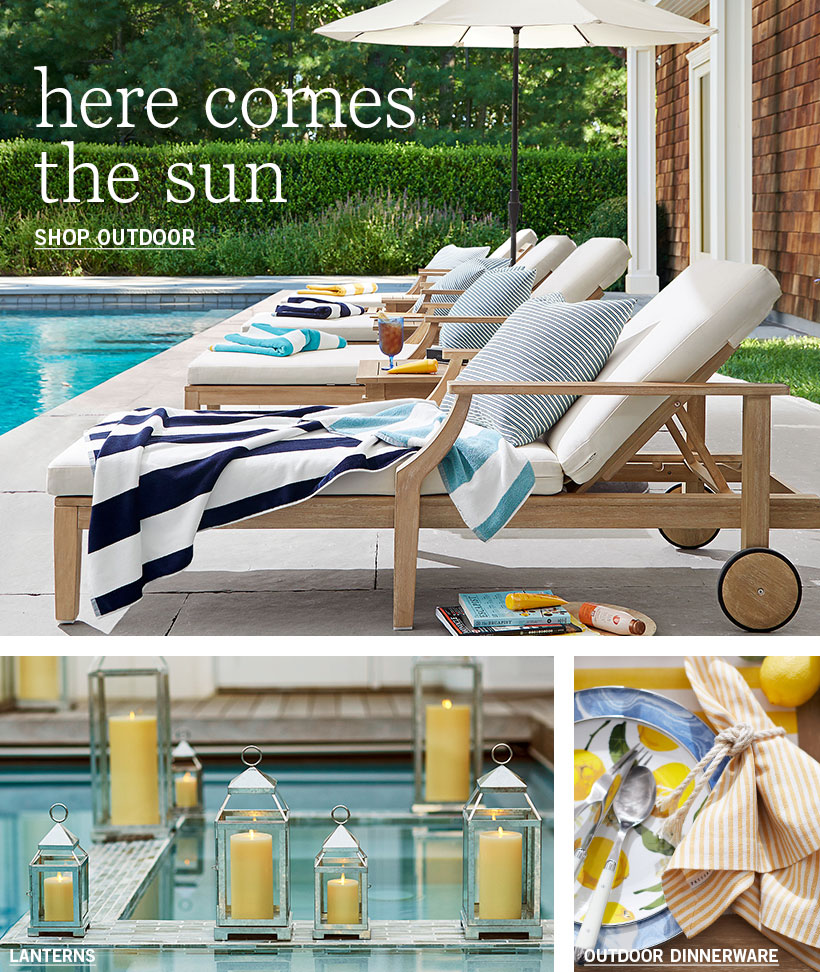 Shop By Category
Featured
Collaborations
How to Get the Best Night's Sleep
Getting good rest is an essential part of your overall health and happiness. Sleep is an enjoyable part of our daily routines, but it's more than just a time to relax. Your body needs sleep, and if you're finding your average sleep quality to be a little low for your liking, Pottery Barn can help set you up for success. When you pick out the right combination of furniture and bedding, you'll turn into a champion sleeper. This guide can help you build the best bed for your sleep habits and preferences so you can drift off on a cloud of comfort at the end of each day.
Assembling your ideal bedding collection is sort of like making a sandwich: it's all about layers. Your mattress makes up the foundation, and like the bread in a sandwich, it holds everything together. A bed without a mattress is just a collection of blankets and pillows, and a sandwich without the bread is just a salad. Mattress comfort is just as essential for your ability to sleep well at night. Our selection of mattresses includes a variety of different material and firmness options so you can choose the kind of support you want to feel when you lay down to rest.
If you like to have extra cushiness on your mattress, consider adding a mattress topper or feather bed to your bedding arrangement. This is a great solution to the issue of how to get the best night's sleep if your current mattress feels too firm but is otherwise adequately supportive and comfortable. Mattress toppers and pads come in a variety of materials, from fluffy feather and down alternative styles to memory foam and memory fiber. Our mattress toppers also provide a layer of protection between you and your mattress and can also contribute to a cooler nighttime sleep temperature, which may also enhance your shuteye experience.
Pillows are also fundamental to your nighttime comfort level, and they can also impact the way you feel when you wake up. We offer a variety of different pillows that you can choose from to provide support and prevent stiffness in your neck, shoulders and upper back while helping to improve your sleep quality. From soft down to firm synthetics, pillow fill can have a lot to do with the way you feel about your bed.
Sheets and other top-layer bedding elements are the finishing touch that help to ensure your comfort in bed. Choose sheets in a weight, fabric texture and color that suit your specific taste. If you like crisp sheets, stick with a thicker weave such as cotton percale. If you prefer a soft, flowing sheet, fabrics such as cotton jersey and Tencel may be the right choice. Our bedding collections include a variety of different styles, too, so you can stick with a tranquil monochrome theme or make your bedroom eclectic and colorful just like you.
This layered approach to bedtime comfort is versatile. It works with any style of furniture and any mattress size. However, the size and style of your bed can make a difference in how comfortable you are. Don't forget to focus on your needs first when you're shopping for a bed. If you share a bed, you may need to compromise, but you can also use smaller mattress toppers and other solutions to ensure that your side of the bed is as comfortable as you need it to be. Give yourself a break. You deserve to get the best sleep of your life, and it's easy to achieve when you follow these simple steps.